Safety Slogan Contest Memo
Origin: Recycling Center; Detroit, MI 2001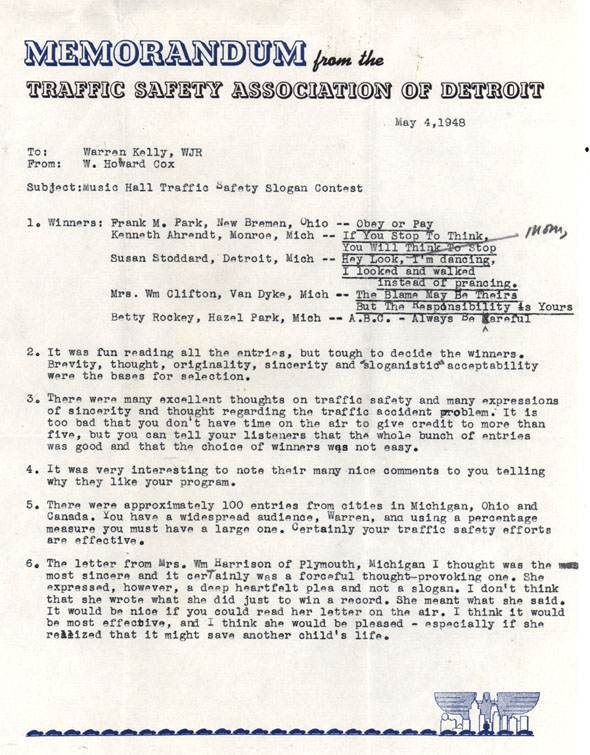 I came across a whole pile of papers from the Traffic Safety Association in the office paper dumpster last year. This one's my favorite. Hopefully it's readable and pretty self-explanatory, but here are the basics: it's a memo dated May 4, 1948 to radio station WJR. The two institutions had teamed up to hold a contest. The five lucky radio listeners who came up with the best traffic safety slogans were apparently awarded records.

I wonder about Mrs. Harrison. Did she have a child that died in a car accident? Did she hit a kid with her car? At any rate, I hope someone read her letter on the air and gave that lady a record.

"Hey look, Mom, I'm dancing, I looked and walked instead of prancing."

Instead of prancing??!! That won?!?

Home | Blog | News | About | Catalog | Order | Comics